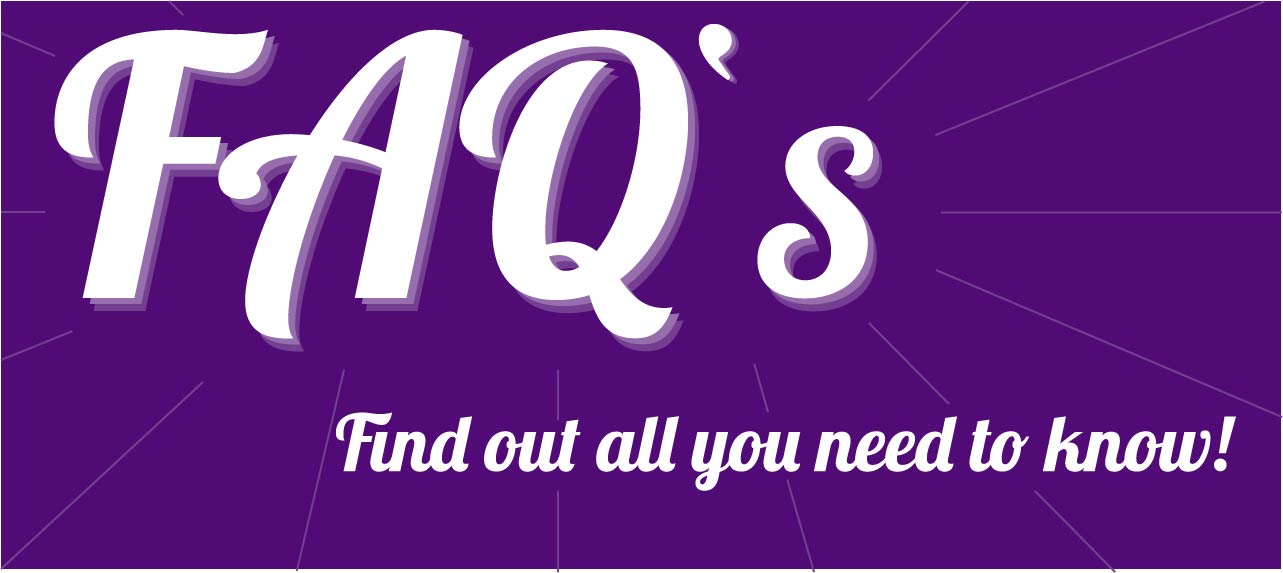 Don't see your question here? Come by our office in the Student Union Building, main level (Room 2000), or contact us by phone at (660) 785-4222, or via email at orgs@truman.edu.
General
U&I Resources
Publicity
Organizational Development
Leadership & Programming
Supporting Offices & Related Information
Homecoming
General
Where is the Union & Involvement Services (U&I) located?
The U&I is located on the main level of the Student Union Building in SUB 2000. The main office is open from 8 am to 5:30 pm Monday through Thursday and 8 am to 5 pm on Friday. The Information Center, located just outside our main office, is open during main office hours, and also until 8:00pm Monday through Thursday.
What is the Student Involvement Complex and when is it open?
The Student Involvement Complex is a non-reservable work/lounge space for students located on the lower level of the Student Union. It houses important resources for students such as organizational mailboxes, copy machine, and a small conference room. It is open the same hours as the Student Union Building. It also features the offices of the Funds Allotment Council (FAC), Student Activities Board (SAB), Student Government, SERVE Center, and Women's Resource Center (WRC). Click here to learn more about the Student Involvement Complex.
What activities does the U&I sponsor?
The U&I sponsors or cosponsors dozens of activities each year. They include a wide variety of campus programs such as Bandfests, Holiday Celebrations, Homecoming, and Annual Leadership Recognition Programs. For a more in depth look at some of our programs, be sure to check out our Programming Page. If you have an idea for a program or would like to see an event happen on campus, please feel free to contact the U&I Staff. 
U&I Resources
I hear that U&I has equipment that I can rent for an event. Where do I go to rent the equipment and what type of items are available? 
The U&I offers a wide variety of resources and equipment rental to students, organizations, and departments. We have equipment ranging from dodge balls and Spike to a Sno-Cone Machine. Many of our items are available for general check-out on a first come first serve basis with some requiring a deposit. We also offer a vast array of items for purchase. Each piece of equipment is unique and has various cost associated with it.
You will need to stop by the U&I Office to complete a Rental Agreement Form in order to secure your rental. Students and staff can visit our Equipment and Resources Page for a complete list of equipment and resources available for rental.
Publicity
How can I publicize on campus?
Federal  law requires  that Truman  State  University  include  equal  opportunity  statements  in both print and online versions of University publications  that are made available to students, applicants,  employees,  program  participants  and the public.  As a result, any poster sent/brought to Union and Involvement Services (U&I) for approval must have an appropriate Equal Opportunity statement in order to be approved. This is will be added into the advertising requirements.
The below statements have been developed by Institutional Compliance to aid all University parties on this matter. You can select from either option below. If your poster is sent to Publications for electronic approval, which is the preferred method, the staff can add for you.
If any individual requires accommodations and makes a request in a timely manner, it is up to the organization to make accommodations and cover any expenses to do so. You can visit here for information on accommodation requests.
AA/EEO
For disability accommodation contact:
Institutional Compliance
Violette Hall 1308
100 E. Normal, Kirksville, MO 63501
(660) 785-4354 or titleIX@truman.edu
University Offices and Departments do not have to submit a poster to the U&I for approval, but should have the name of the sponsoring office or department clearly listed on the poster. If you are looking to hang posters in the residence halls, Residence Life (located in MO Hall) will also need to approve the posters.  The posters must list a sponsor, contact information, time, date and location of the event. Materials promoting the consumption of alcohol, tobacco, or any illegal substance may not be posted on campus.  Profanity, obscenity, and the promotion of illegal acts are also prohibited.
Banners: To make a banner, you need a twin size flat sheet and 50ft of cotton rope (both of which you can purchase from the U&I). You need to create your design and then trace it onto your sheet. If you do not feel comfortable free handing your design, you can reserve the U&I opaque projector located in the U&I Conference Room. No banner painting is allowed in the Student Union Building, so you will have to paint your banner in an alternative location. After the banner is painted, you need to bring it to the U&I for approval and complete an Approval Form which you will take to the Physical Plant along with your banner for hanging.
Chalking: Writing with chalk on suggested areas is permitted by recognized student organizations, departments, and offices to advertise events of campus-wide interest.  The sponsor of an event, date, time, and location of event must be included in all chalking. Specific areas are designated as no chalking areas. These include: Walls, trash cans, buildings, steps, bricks, vertical surfaces, trees and pillars of buildings. All chalking should be done in areas and on surfaces that can easily be rinsed by rain.
Handbilling/Mailbox stuffing: Mail for chartered student organizations may be placed in the mailboxes in the Student Involvement Complex.  U&I staff does not regulate commercial mail; therefore, outside vendors or non-University businesses, are able to distribute information to students in this manner.
 For more specific questions regarding publicizing on campus, please contact the U&I with questions.
Organization Services
Where are the organization mailboxes?
The organizational mailboxes are located in the Student Involvement Complex on the lower level of the Student Union Building.
How can I start a new student organization?
Each semester chartering packets are available the U&I Office on a first come, first served basis to groups that wish to become a chartered organization on campus. There is a deadline for which each organization has to follow in order to become chartered and have all of the benefits of a chartered organization. Please visit our Starting a New Organization link to find out more about the procedures for chartering.
How can I find out more about a particular organization?
A complete list of student organizations can be found on the U&I website at our Student Organizations link. All pertinent contact information can be found under the specific student organization.  If you are looking for an organization that does not appear on the U&I website, please contact the U&I for more information.
Leadership & Programming
How do I recognize a student for their exceptional leadership on and off campus?
There are multiple ways to recognize a student  for their leadership roles, abilities and experiences.  The Union & Involvement Services provides two of these ways to recognize and honor students: the Leadership Recognition Program (LRP) and the Golden Leadership Award (GLA).  The LRP honors faculty, staff, student, and organizations through multiple awards during an annual nomination process and a spring banquet.  Nominations forms can be picked up in the U&I Office, and students and staff can access the nomination form online.   The GLA program recognizes individual students who excel in leadership skills, community service and academics.  Nomination forms are available in the U&I Office or online for students and staff.
Where can I go to seek help on Leadership Skills, Meeting Implementation and Event Planning?
The U&I offers assistance to students regarding leadership training, event planning, risk management, fundraising, and much more. Students should contact the U&I Office and make an appointment for a consultation, or visit our Event Management Resource page for more information regarding publicity ideas, organizational financial planning, and gambling policies.
How can I show a film on campus?
Films/Movies may be shown on campus without purchasing the copyright permission when it is part of a traditional classroom experience; however, the "face-to-face" clause do not adequately cover a student organization's use of a film even if there is a discussion. Unfortunately, if a student organization is trying to show a film for an on campus program, it will need to obtain the legal copyright permission to do so. The fees range depending on the age of film, intended audience size and other factors. The U&I staff is happy to help anyone navigate the process and learn more about obtain copyright permission. Students and staff may visit our Event Management Resource page for more information regarding Showing a Film on Campus.
Supporting Offices & Related Information
What are the "fee based" organizations?
The fee based organizations are organization that are supported by the Student Activities Fee each Truman student pays. The fee goes to support the Funds Allotment Council, Student Activities Board, and Student Government.  For more information or to learn more about what each organization does, please visit each organization's office which is located in the Student Involvement Complex. 
How do I make a room reservation?
The majority of room reservations are controlled by the Student Union Building. For more information on how to place a reservation, please visit the Union website.
Where do I go to get tickets for Kohlenberg Lyceum Series and SAB events?
Lyceum tickets for faculty, staff, and students are available two weeks prior to the Lyceum event. Tickets are $5 each and can be purchased at the Cashier Window in McClain Hall, at Edna Campbell's on the downtown square, or online at lyceum.truman.edu. Questions may be directed to 660-785-4016.
Tickets for SAB events are available to students at the ticket window located on the lower level of the Student Union Building between 9 AM -3 PM Monday through Friday. Students must show their Student ID to receive tickets. If tickets are free to faculty and staff, they must present their Faculty/Staff ID to pick up tickets. General Admission tickets for SAB events can also be purchased at the SAB ticket window during their open hours.
If available, tickets can also be purchased at the door prior to the start of the event.
Homecoming
How can I get involved with Homecoming?
All activities are open to organizations and individuals. Check out the Homecoming website for more information regarding these events. Organizations are encouraged to participate in all events throughout the Homecoming week as well as the preparation for Homecoming.
Where can I purchase Homecoming apparel?
Homecoming apparel can be purchased by contacting the U&I. The apparel is available prior to and after homecoming. There are an assortment of sizes and styles available.